Google Photos is one of the most popular option for storing photos and videos, with free 15GB of storage space and the ability to automatically sync all of your pictures. It offers tons of useful features and even includes an algorithm that prevents you from uploading the duplicate photos twice. However, duplicate photos in Google Photos are quite common.
For instance, if you've edited a photo, the edited version will sync as it's no longer identical. Also, if the photos in your Google Drive are set to sync to Google Photos, you'll see duplicates of anything that was already in your library. Besides that, uploading photos twice to your drive can also cause duplication.
No worries! Duplicate Photos Finder can help to deal with them quickly and easily.
How to get rid of duplicate photos
in Google Photos
Google doesn't provide a fully-functional API for Google Photos to find duplicates that developers can integrate into their software. But that doesn't mean you can't use a duplicate photo finder to manage your Google Photos albums. All you need to do is connect your albums to Google Drive, download the folder with your photos to your computer, and then scan that folder with Duplicate Photo Finder just like you would scan any other local folder.
How to Find Duplicates
in Google Photos
Follow these steps to find and remove duplicate photos from Google Photos:
Step 1 - Download and install Duplicate Photo Cleaner

Step 2 - Your computer should synced with your Google Drive. For that, you'll need to have the Google Drive app installed on your computer and have an active Internet connection.
Go to your Google Drive account online and make sure that Google Photos delete duplicates are backed up to the Drive. To do that, click on the "Gear" icon and select "Settings" from the drop-down menu. Scroll down and select "Automatically put your Google Photos into a folder in My Drive".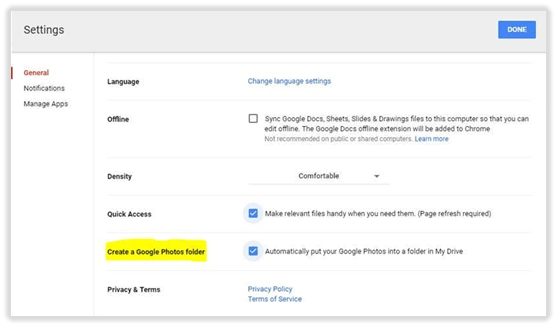 You will see a "Google Photos" subfolder appear in the "Google Drive" folder on your computer.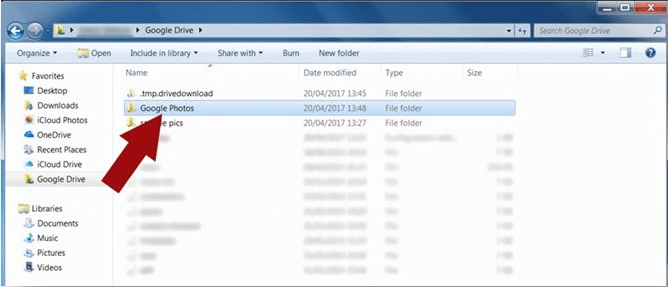 Wait for the Google Drive app to download all the photos from your Google Photos account to your computer and find duplicates in google photos
Step 3 - Open Duplicate Photo Finder and select the "Find Similar Photos" option, Add "Google Photos" folder and press the "Start Search" button. Wait for the scan to finish!

Step 4 - Now select all the duplicates you want to delete from Google Photos and click on the Delete button to remove them.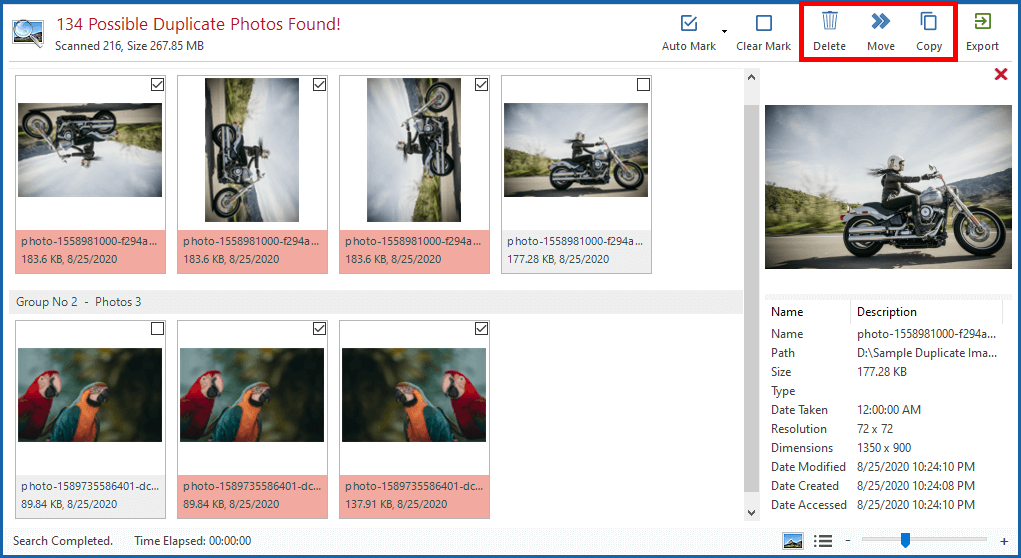 Google Photos Duplicate Finder
You cannot delete duplicate photos in google directly but as you can see, there is an easy way to delete duplicate photos from Google Photos with Duplicate Photo Finder. Just follow the steps above and you'll have beautiful and organize photo albums in no time!
Tip:
Google Photos will not sync identical photos, even from multiple devices. But if you've edited a synced photo (such as cropping, adding a location, or changing the date), the edited version will sync because it's no longer identical. You can prevent this in the future by saving edited photos to a folder that you don't sync to Google Photos.
Recent changes to Google Drive & Google Photos
Starting July 10, 2019, Google Photos and Google Drive will no longer automatically sync. We're making this change to simplify how things work between the two services. You can read more about the changes in our blog post
When you upload or delete photos in Google Drive or Google Photos, changes won't reflect in the other product.
On photos.google.com, you can use a new feature called "Upload from Drive", which lets you manually choose photos and videos from Drive to copy into Photos. This feature may not be available for everyone until the end of July 2019.
Once items are copied into Photos, items are not connected between the two products.
If you copy Original quality items from Drive into Photos, they will count towards your storage in both products. .
These changes are for all devices and platforms, like iOS and Android.
Your existing photos and videos are still in Google Photos and Google Drive. Google Photos backup will continue to work as before.
Unfortunately now you can't delete Google Photos duplicates on your computer and sync them to the cloud.