Free Duplicate Songs Finder
Duplicate MP3 Finder is a free duplicate song finding tool. It lets you find duplicate mp3 or music files and you can remove them easily by using it. Duplicate songs take a lot of disk space on your hard disk and to identify and delete them manually is a difficult task. It can search through the various files types including MP3, iTunes, iPods etc. The program has a simple and easy to use interface.

Download Free Version Buy Pro Edition Supports Windows 10, 8.1, 8, 7, Vista, XP
32 bit or 64 bit
Why is finding duplicate songs helpful
If you've got a hefty iTunes library that's been transferred over from time to time, odds are you've run into issues with duplicate songs. It happens from time to time and as your library grows, so do the problems that come with it. For the most part, ridding your library of duplicate tracks is a pretty painless process.
We all know that music is an important part of our daily life. Music makes us relaxed. However, it will be a headache for us when we find duplicate music files or songs in our computer or in iPod or in music player. You may mistakenly have multiple copies of same songs that you simply do not need.
Duplicate files of all types can be a problem, especially if you're running low on disk space. By using Duplicate Songs Finder you can find and remove them easily.
Supported Tags
FLAC Files (*.flac)
MPEG Audio Files (*.mp4, *.m4a, *.m4v, *.mp3, *.mp3PRO, *.mp2,)
OGG Files (*.ogg)
WAVE Files (*.wav)
Windows Media Audio Files (*.wma)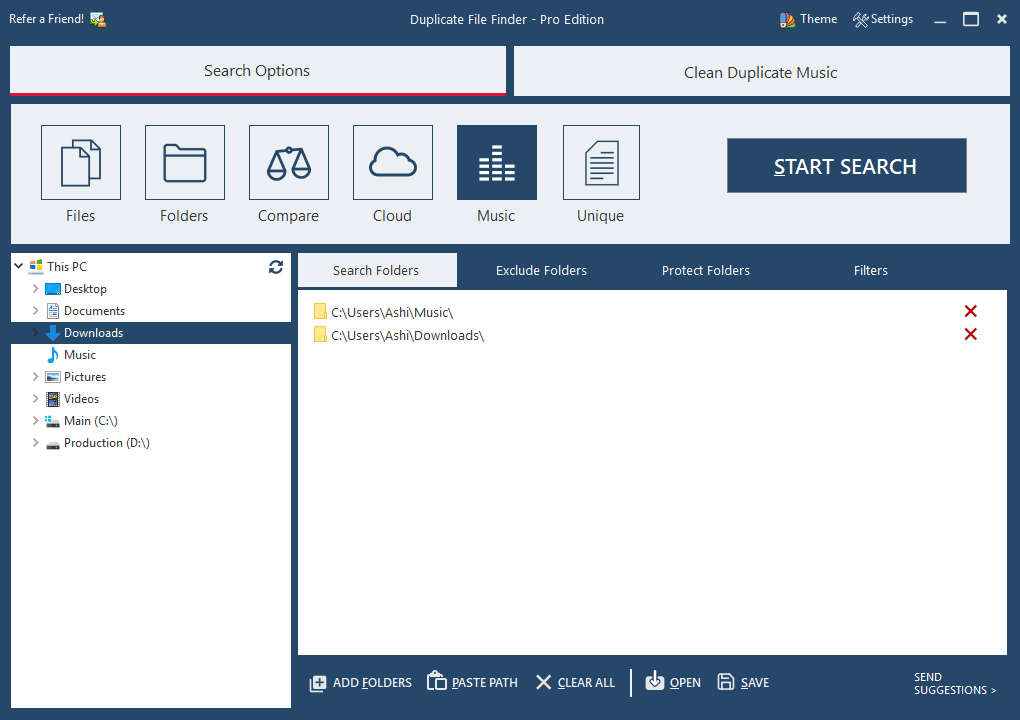 Let Duplicate Songs Finder find all the duplicate songs and recover valuable disk space!

Try Duplicate MP3 Finder, and you will be amazed by all those unnecessary duplicate files that reside on your computer. And, you can delete them with confidence, without having to compare them visually or by some other means.