If you have a lot of music on your computer or laptop, you'll end up with many duplicate songs in your music library. This is one of the problems with maintaining a music collection, especially a large one where duplicates invariably worm their way in!
If try to find duplicate songs by listening to your entire music library is impractical; you're likely to give up even before you've got halfway. A more logical approach is to use a software tool to automatically do the hard work for you.
Similar Songs Finder are great to use in this situation for cleaning up your music collection and reclaiming lost hard disk space.
Steps to Find Similar Songs
Follow these steps to find and remove similar photos from Windows 10
Step 1 - Download and install Similar Songs Finder

Step 2 - Open Duplicate Songs Remover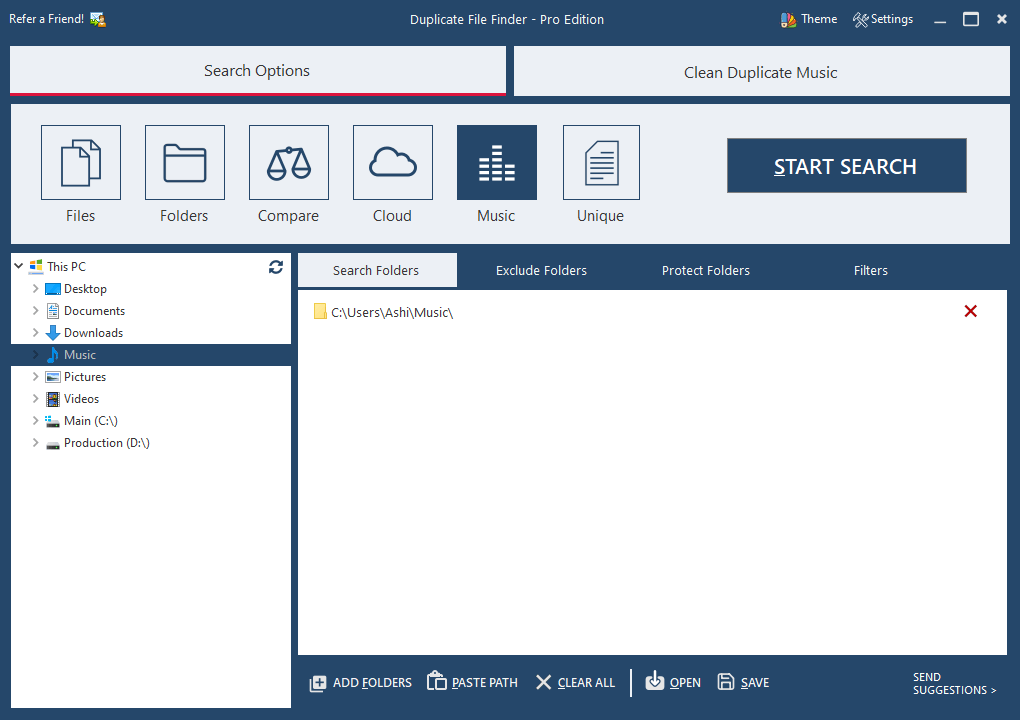 Step 3 - Select the Search Locations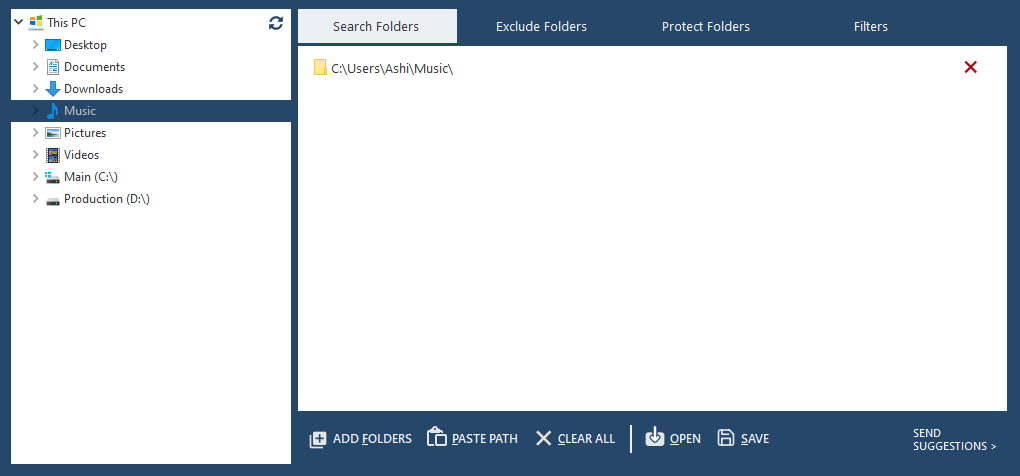 You can add multiple locations including network paths. Please click on Add Path button and add as many folders or drives as you like to scan for delete duplicate music files
Step 4 - Start Search

After adding locations click on the "START SEARCH" button to begin the scanning process.
Step 5 - List Duplicate Songs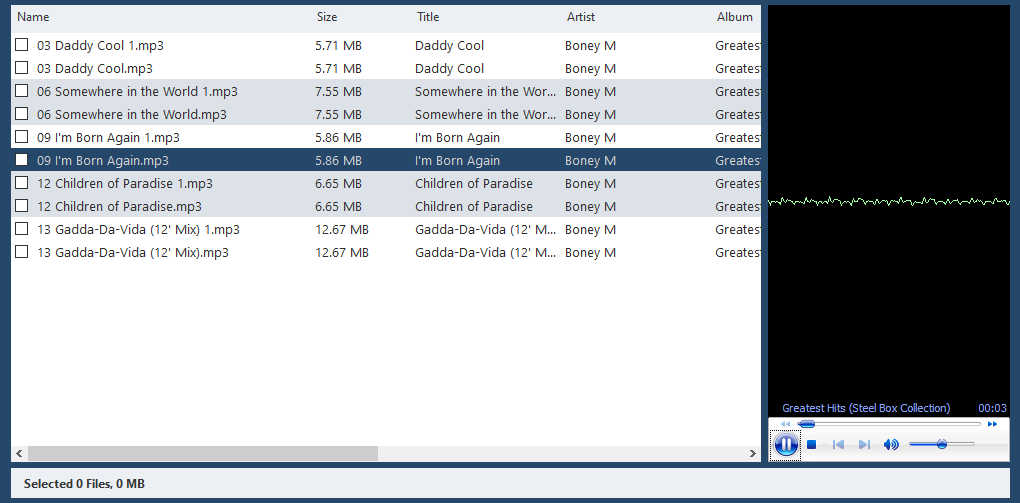 Delete Duplicate Music Files and Organize your Music Collection
Step 6 - Take Actions
First, mark all the photos using Auto Mark > Select All Older Files and after marking them select one of the action.
Delete - You can delete files permanently or move them to Recycle Bin.
Move - Move the files to specified folder.
Copy - Copy the files to specified folder.