Remove Empty Directories
Empty folders are annoying, but not often a cause for great concern. Still, they build up over time, and find empty folders or zero size files are a smart and fast solution. The program ask for the location to look for empty folders and files.
Find and Delete Empty Folders
Empty folder delete will take a while to scan an entire drive. When finished, it coughs up a folder and files list, a feature accessible from the context menu. Once you have your list ready to go, hit the Delete button at the top and watch the extinction scroll past. Folders that couldn't be deleted might contain hidden files or be connected to a program that relies on them.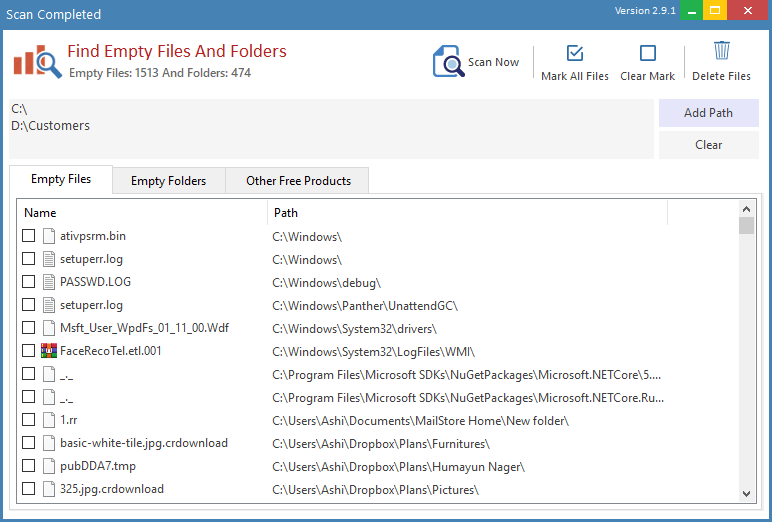 How do I find all the empty folders and delete them?
Step 1: Download and Install Application

The first step is to download the "Find Empty Files n Folders" and install. Then open the App.

Step 2: Add Your Locations

You will need to identify the folder you want to be scanned for the empty files and folders. You could also drag & drop your target folders.

Step 3: Scanning

Click the button "Scan Now" to commence the scanning process for empty files and folders.

Step 4: Delete the Zero Size Files n Folders

Once the scanning is complete, the list of files and folder will be marked as well as their total size. You can proceed to delete the files and folders