No doubt you have numerous images on your computer? The trouble with having lots of pictures is that you tend to collect duplicates along the way. Here are top five best duplicate photo finder listed to get rid of duplicate and similar photos. It would be a wise thing to manage space efficiently.
Finding similarly pictures and duplicate photos can become an overwhelming project. This is where duplicate photo finders come in. Remember that you should always backup all files before doing any deletion, which is a good practice to take regularly, for example to a DVD or an external hard drive. All software in this article is sorted from best to worst.
Top 7 Best Duplicate Photo Finder Softwares
Below we enlist the best duplicate photo finders and removers to eliminate junk, give the hard disk breathing space, and speed up the PC.
1. Duplicate Photo Finder: –
Duplicate Photo Finder looks for similarities in different images and easily finds duplicates and photos of the same pixels, rotated photos, flipped photos, resized photos, and edited images. It supports all popular image formats, including RAW, HEIC, JPG, PNG, TIFF, GIF, and much more, which means it won't miss a single duplicate on your computer.C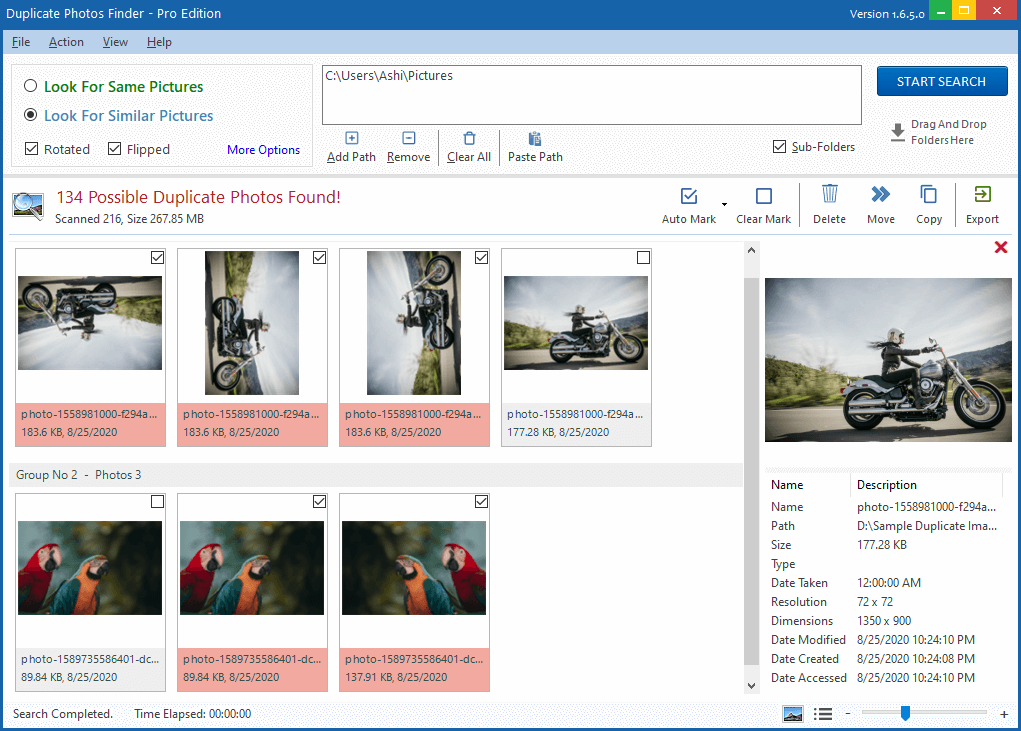 Duplicate files of all types can be a problem, especially if you're running low on disk space. By using Duplicate Image Finder, you can find and remove them easily.

---
2. Anti-Twin: -
Anti-Twin can use either byte-to-byte or pixel-to-pixel comparison to check for image similarity. Otherwise, you can activate name comparison, content comparison, or both. By default, Anti-Twin marks itself as a low priority process, but this can be changed by going to "Control" and unchecking the option. To select files for deletion in the result list, click the box left to the filename, and the symbol will change to a red X.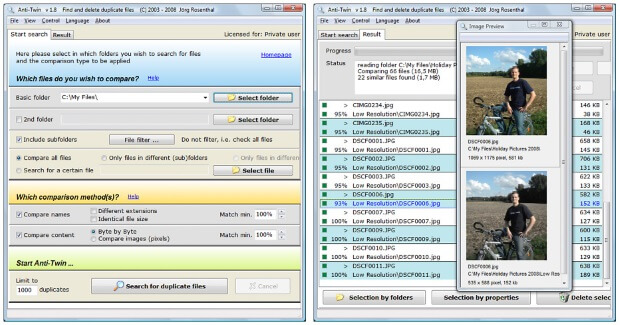 Anti-Twin is an excellent application to e.g., find and delete duplicate MP3 files in a download folder or find similar images. Apart from that, Anti-Twin helps you clean up employees' chaotic file repositories in company networks, e.g., by searching for unnecessary file copies and redundant data back-ups. Get It From Here
---
3. VisiPics 1.31: –
If you get too many pictures on your hard drive, downloaded, or photographed, you may have many duplicates from several different sources. In that case, you need a quick and easy to use program that finds and deletes all your duplicates.
The application allows you to search for duplicate images using three different filters; Strict, Basic and Loose.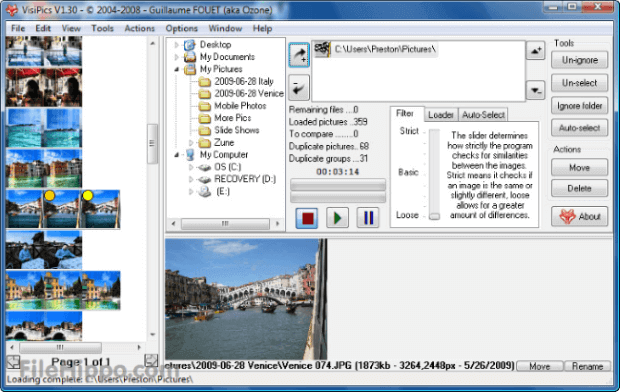 All detected duplicates are shown side by side with pertinent information such as file name, type, and size being displayed. It's auto-select mode let you choose if you want to keep the higher resolution picture, space-saving file type, smaller file size or all of the above. If you are insecure over what you really want to delete you can manually select the images you don't want to keep and delete them yourself.
VisiPics also allows you to search using the"Auto-Select" feature which will mark images with smaller, uncompressed, lower resolution copies as duplicate images.
---
4. Similar Image Search: -
Similar Image Search is a free software that lets you find duplicate images on your PC. It is a standalone JAR file and requires Java installed on your PC to run. It can search for duplicate image files in any selected folder. First, add the folder then click Library Search and then click Reverse Image Search from the sub menu. It will show you the list of duplicate images in the selected folder and you can easily delete them.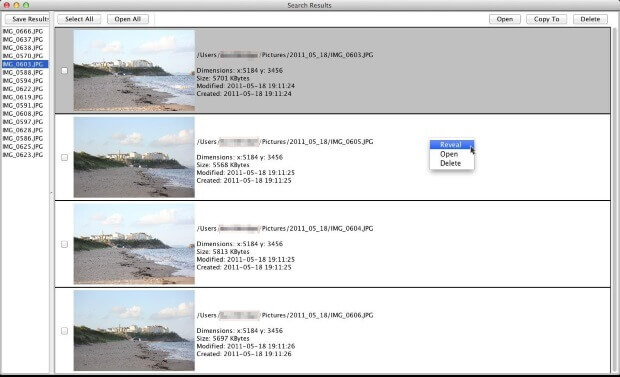 It's designed for photographers to sift through a memory card dump, searching for photos in batches for ease of sorting.
Requires: Java 7 Get It From Here
---
5. Awesome Duplicate Photo Finder: -
This program is very easy to use. You can do all you need with duplicate photos in just a couple of mouse clicks. Awesome Duplicate Photo Finder is able to compare resized pictures or even pictures with corrected colors (black and white photos etc.). It supports all major image types: JPG, BMP, GIF, PNG.
To start playing just drag some folders from the Windows Explorer into the program's window and click "Start" button, and have fun!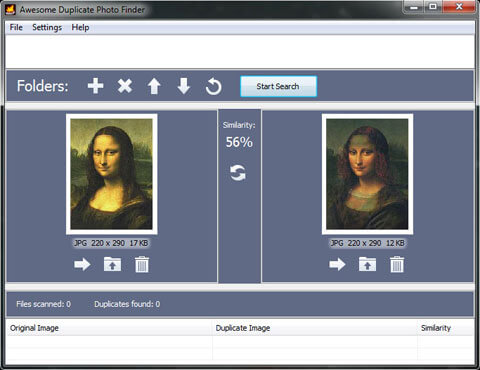 Requires: Windows 10 Get It From Here
---
6. Duplicate Photos Fixer Pro: -
Duplicate Photos Fixer Pro is a well-designed photo cleaner utility that helps you quickly find duplicate photos present on your computer. You can easily de-clutter your digital gallery and save a valuable amount of disk space. It offers a limited trial period, which makes it hard to decide whether you want to purchase the product or not.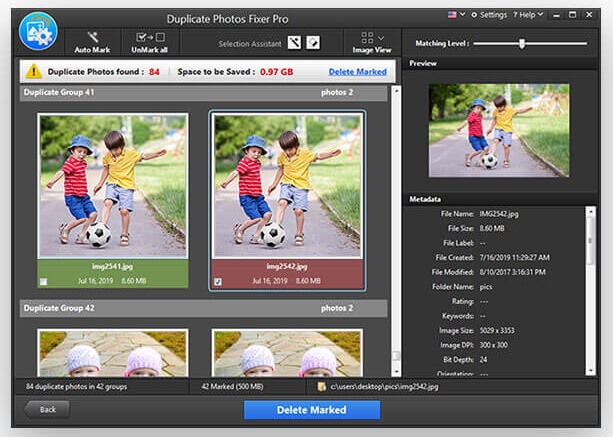 ---
7. Duplicate Photo Cleaner: -
Duplicate Photo Cleaner is another very fantastic tool for the users who are looking out to get the best duplicate photo finder and remover tool for their computer.
It supports all popular image formats including RAW and PSD, and has a scanning engine optimized for processing image files. In addition to that, Duplicate Photos Cleaner has a handy Preview feature that lets you preview the duplicates before you take any action so that you don't delete any photos by accident.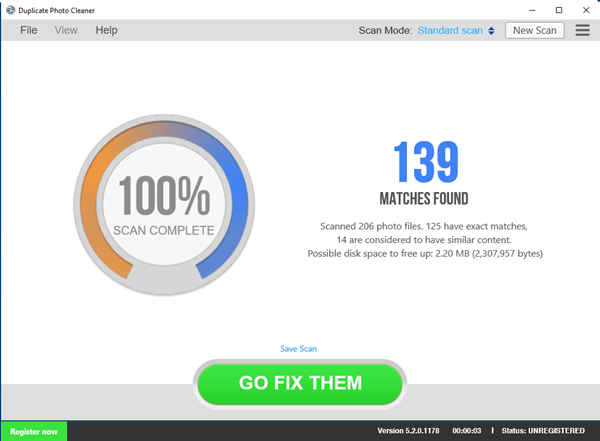 ---
Conclusion
So, these were some of our favorite Duplicate Photos Finder tools. Some of them have excellent features on the table, such as giving users the scope to not only delete duplicate photos but also similar image files. However, they all are best in their own way!
So download and try any of them to get rid of unwanted duplicates, similar-looking photos, look-alike selfie images and more.