Why and how duplicates appear in Google photos?
Google Photos is one of the most popular option for storing photos and videos, with free 15GB of storage space and the ability to automatically sync all of your pictures. It offers tons of useful features and even includes an algorithm that prevents you from uploading the duplicate photos twice. However, duplicate photos in Google Photos are quite common.
For instance, if you've edited a photo, the edited version will sync as it's no longer identical. Also, if the photos in your Google Drive are set to sync to Google Photos, you'll see duplicates of anything that was already in your library. Besides that, uploading photos twice to your drive can also cause duplication.
Find and delete duplicate and similar photos
from Google Photos
Follow these steps to find and remove duplicate photos from Google Photos:
Step 1 - Download and install Duplicate Photo Cleaner
Step 2 - Your computer should synced with your Google Drive. For that, you'll need to have the Google Drive app installed on your computer and have an active Internet connection.
Go to your Google Drive account online and make sure that Google Photos are backed up to the Drive. To do that, click on the "Gear" icon and select "Settings" from the drop-down menu. Scroll down and select "Automatically put your Google Photos into a folder in My Drive".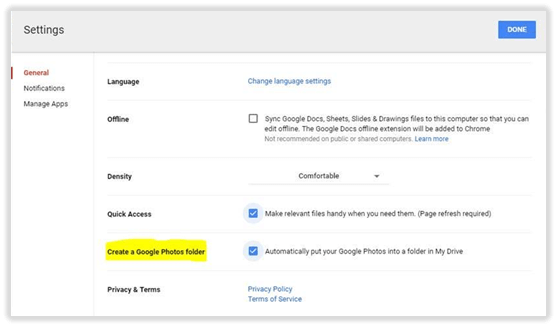 You will see a "Google Photos" subfolder appear in the "Google Drive" folder on your computer.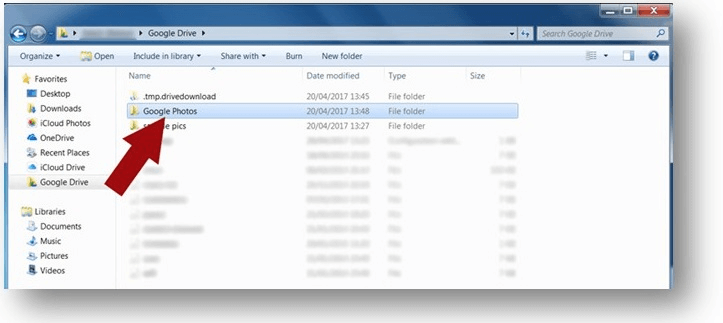 Wait for the Google Drive app to download all the photos from your Google Photos account to your computer.
Step 3 - Open Duplicate Photo Finder and select the "Find Similar Photos" option, Add "Google Photos" folder and press the "Start Search" button. Wait for the scan to finish!



Step 4 - Now select all the duplicates you want to delete from Google Photos and click on the Delete button to remove them.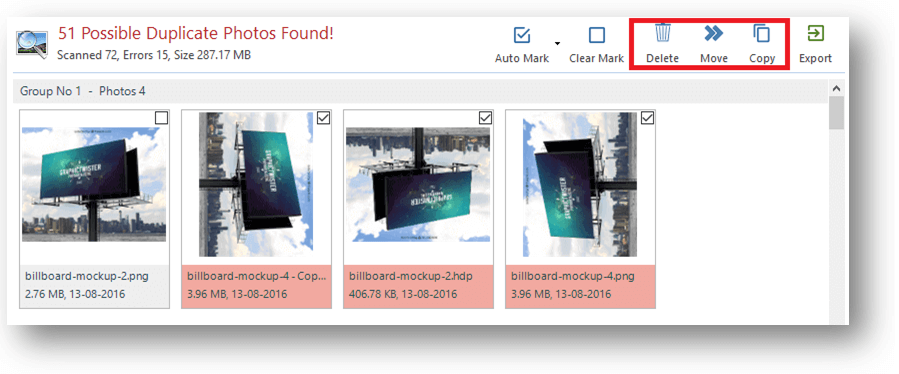 The easiest way to
delete duplicate photos in Google Photos
As you can see, there is an easy way to delete duplicate photos from Google Photos with Duplicate Photo Cleaner. Just follow the steps above and you'll have beautiful and organize photo albums in no time!
Google doesn't provide a fully-functional API for Google Photos that developers can integrate into their software. But that doesn't mean you can't use a duplicate photo finder to manage your Google Photos albums. All you need to do is connect your albums to Google Drive, download the folder with your photos to your computer, and then scan that folder with Duplicate Photo Finder just like you would scan any other local folder.
Download Now
Compatible with Windows
10/8.1/8/7/Vista/XP (Both 32 & 64 Bit)