It is common to have duplicate files, videos, images, and files over time. It can be frustrating as duplicate files, especially videos, can occupy unnecessary space on your computer. It could take hours to sort them manually.
A few-minute Full HD 1080p video could take up to over 80 MB. A 20-minute 4K video in 2160p can take up more than 2 GB. Video files take up more space than other file types so duplicate videos can be a problem. You can quickly clear up space by removing duplicate videos using a duplicate video finder app for Windows.
Many duplicate video removal tools can easily find duplicate videos and remove them. There are many duplicate video remover tools on the market. We have listed some tools that will help remove duplicate videos from your computer and free up valuable disk space.
Editors Choice!
You can quickly and easily get rid of duplicate files on your laptop or computer using a duplicate video finder. Due to their large size, duplicate files occupy a lot of disk space, so you must regularly delete them.
Top 5 Duplicate Video Search windows 10 and 11
---
How to Delete Duplicate Video Files
The five top similar video finders in this article can scan your computer, and you can easily find and delete duplicate videos instantly.
---
1. Duplicate Videos Finder: –
Duplicate Video Finder is a popular tool that allows you to quickly and easily manage your video files. Thanks to its user-friendly interface, this powerful tool will enable you to work with large files. The scanning process is fast, even if you have a lot of videos on your computer.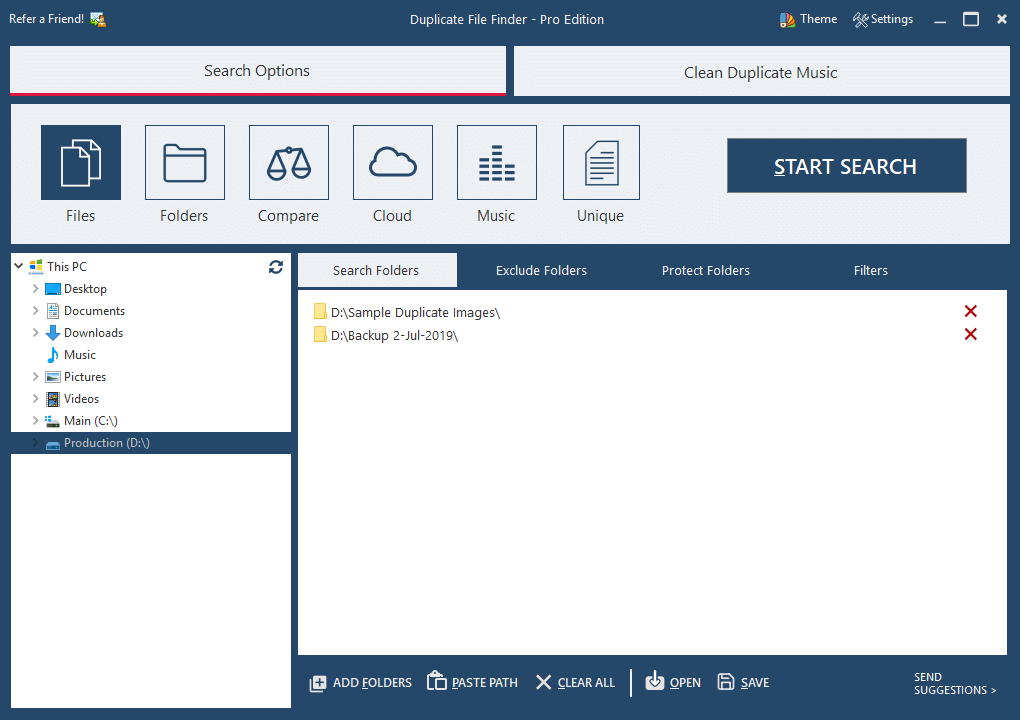 The video duplicate finder has several scan modes, enabling you to do different types of searches. This tool allows you to perform file, email and photo searches. This tool can find duplicates on your computer and online storage such as Google Drive and Dropbox. Easy Duplicate Locator comes with a folder comparison mode. It allows you to search for file copies and compare them with files in the main folder.

---
2. Duplicate Video Remover: –
Duplicate Video Remover is one of the easiest ways to delete duplicates from Windows. This powerful tool quickly finds duplicate videos on your computer and can recover disk space.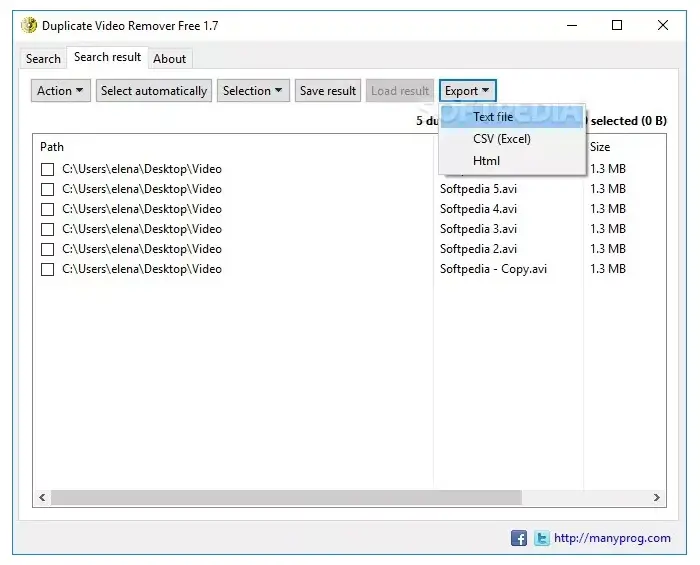 Duplicate video remover is a valuable tool to help you manage your video library. It will remove redundant files from your computer. This program has an intuitive interface that allows you to search for videos and catalogues before deleting files.
It will search files based on type, size, and name attributes. This video finder is powerful enough to distinguish duplicates and duplicate YouTube videos quickly.
---
3. Duplicate Video Search: –
Duplicate Video Search efficiently detects and removes duplicate files from your computer. This trusted tool quickly detects duplicate files and allows you to unclog the operation system.
The program searches for duplicates of video files based on a set of robust metrics. It can determine if the copy has been modified, inspect the quality of the video and decide whether it should be marked as a duplicate. This tool has a sliding sensitivity slider that allows you to set the level to which Duplicate Video Search should scan all your video libraries.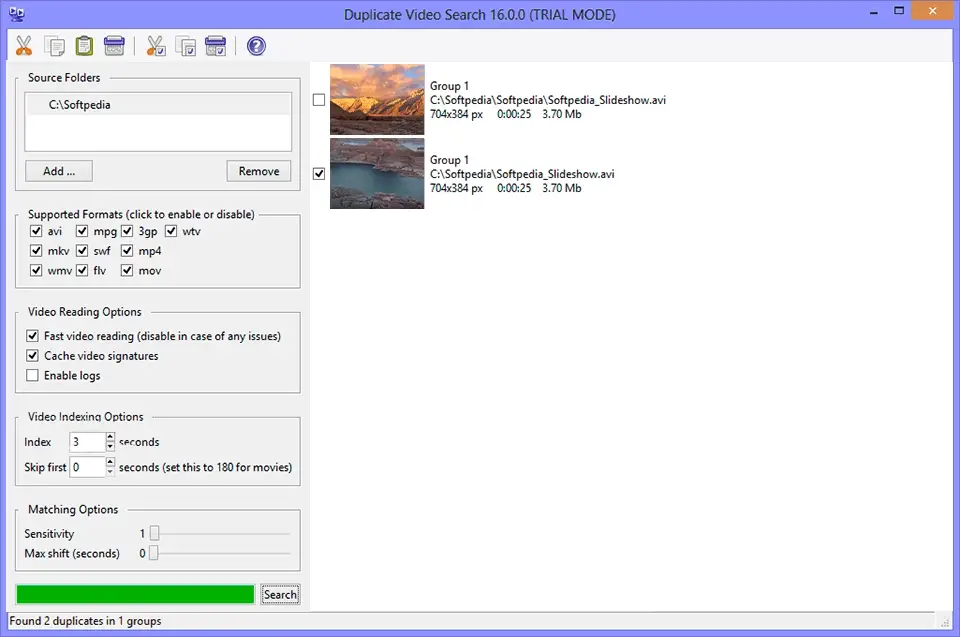 This tool cannot compare file names or monitor checksums to find duplicate videos. It analyzes videos based on their content. Duplicate Video Search will identify any duplicate file regardless of its location on the disk or what format. The original video is not marked, but all duplicates are automatically tagged.
---
4. VisioForge Video Fingerprinting: –
VisioForge Video Fingerprinting SDK scans your computer and finds duplicate or identical files. It supports HD video resolutions of 1080p and 720p.
VisioForge video fingerprinting SDK is equipped with advanced technology to detect identical copies, regardless of whether their resolution, format, or method for encoding has been changed. Even if the duplicate is part of another video, the tool can identify it. You can integrate the program's video identification capability into your apps and services.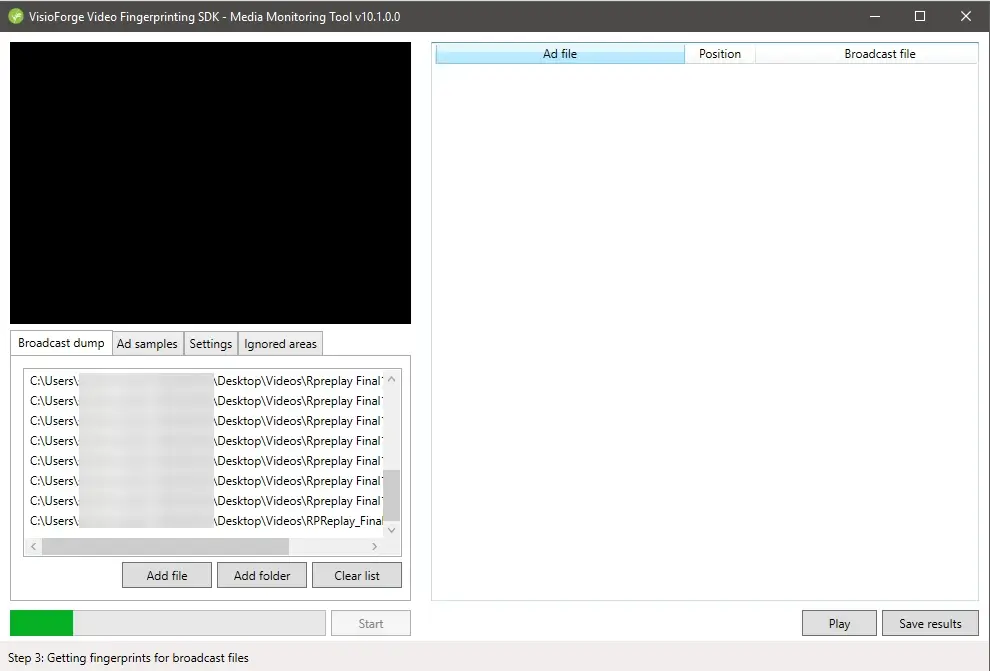 VisioForge Vid Fingerprinting SDK detects duplicate videos on your computer. It supports HD video formats of 1080p and 720p, MP3, WMV and AVI formats.
---
5. CCleaner: –
One of the most fantastic PC applications, CCleaner, could help you find duplicate videos on your PC. Before you use this program, examine all the options available to obtain exact results while searching for duplicate files. Find your search results by using the file's size and name or by indicating the date the video was created. You can also add a few situations while you search to speed up the process.
It is regarded as among the top computer optimizers; CCleaner can also assist you in locating duplicate videos on your PC. Before using this program, check out all possibilities to obtain exact results when searching for duplicates.
You can specify your search by mentioning the name and size of the file or by indicating the date on which the video was changed. You can add some extras when scanning your system to speed up the search. With its many functions, CCleaner can also remove unnecessary programs, temporary files, and cache, freeing space on your system.
CCleaner is also helpful if you need to eliminate unwanted programs. It also clears temporary files and caches to free space on your PC. It can also assist you in eliminating unneeded or old registry entries. Additionally, it erases your browser's search history and cookies to ensure that your information remains private.